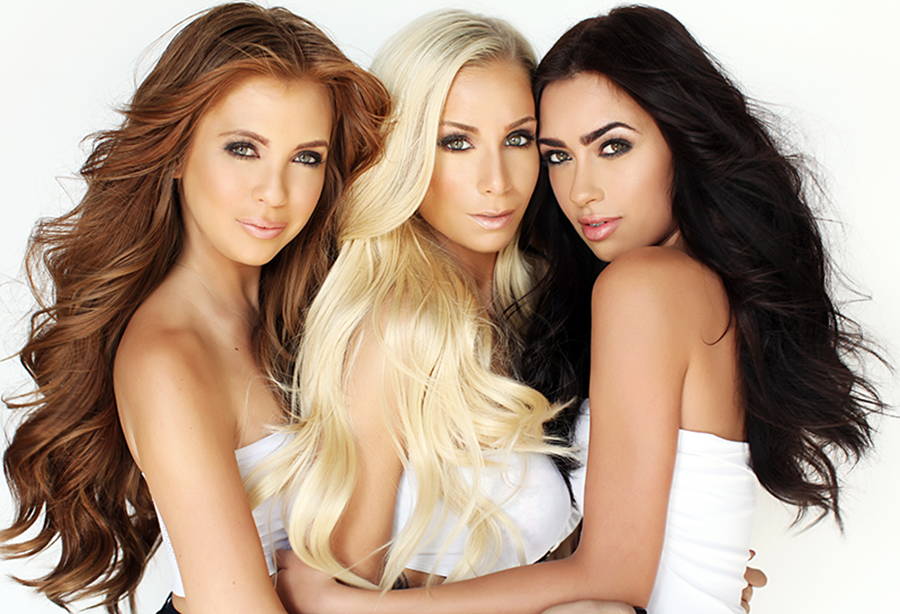 Dear ladies, you are on the half way to the hair of your dream. There we go, very soon beautiful curls will be falling off your shoulders! Here some steps we recommend to do to start the hair extension process.
If you have read some info about hair extension methods, you have already decided what it would be. Now the turn is to choose the hair. Pure is proud of their hairs, as Russian hair is considered the best hair in the world used in extensions. They are not demanding to care, while very obedient and elastic. They are straight, wavy and curly. Well curled, and if necessary, straighten freely. They always maintain a beautiful appearance and are perfectly amenable to any type of dyeing. One of the important things is that Russian hair is suitable for any type of hair.
What should be guided when choosing a hair for extension:
- Hair used for extension should correspond to the native (hair type);
- Hair must be properly selected in color, thickness and structure Find out the best way to choose the right color here. 
- Optimal hair length How many inches do you need is here.
- The number of strands required for extension. What volume will be ideal for you.
Now how it works! Contact us anyway ,send us a photo in a good light, describe what color and hair of a dream you want and Pure team choose the right color, size, and volume for you. Besides that, we can mix strands especially for you and for free. If you are looking for a unique color, something not boring, voluminous and deep, our experts can create it for you. Pure Golden line hair could be offered in any color you like. We have more than 50 types of Ambre and highlights. 
Another way is to order the Color ring and have $49 credit for the next order, you will have enough time to think about the color and consult with your stylist if you wish. And for sure you save $49 for your order. Color ring contains 22 natural hairs, you can order it here.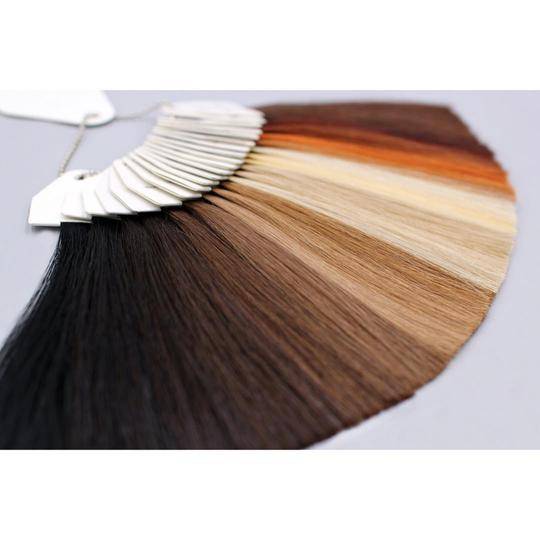 If you do decide to figure it out yourself, belowtips will help you:
Choose a color of 5-7 cm at the end of a hair! Because the color may differon the roots (especially if you have ombre).And so that you would not have atransition from your color and hair extensions you need to look at the ends,and the transition will not be visible and the hair will look more natural!
Choose a light color for hair dyeing! If the color does not suit you at all (for example, your hair is red or green) then take the hair of medium and blond if you want to get a more saturated color (pink and so on) For red suitable medium light brown color. You can also easily protonate your hair (for example, if you have an ashy hair shade).
Well, future owner of amazing long hair, hope this article helped you with your way to hairs you had always dreamed about. And do not forget: new hairstyle, new you!