The end of the school year is approaching. All the exams are passed. You worked hard this year. One of the main events of all graduates is waiting for you ahead. Wow, the doors to the new life are opening now. You need to enter them exactly royally. 
   Trying to focus on your studies, you start thinking about the prom party. Going to bed, you think up your ballroom outfit. «But how to updo your hair?"- you ask your girlfriends. You do not give rest to the thought, who, all the same, will be the prom queen. Is that the most popular girl at school? Or maybe you? Well, with Pure Hair, you can at least surprise everyone. You understand what I'm hinting! It's time to tell your parents that their daughter has grown up and try on a truly glamourous image for yourself and overshadow everyone at the prom!  
   Do you agree with the fact that the queen deserves the best? How do you think voluminous dropping down sparkling curls would fit her Majesty? I feel absolutely yes! So why would not you try hair extension? It is a real chance to make a "killing" effect and a huge success. In this article, we collected for you top of the best trendy and marvelous hairstyles for this season with hair extensions and some tips on how to reach the excellent result. So let's go!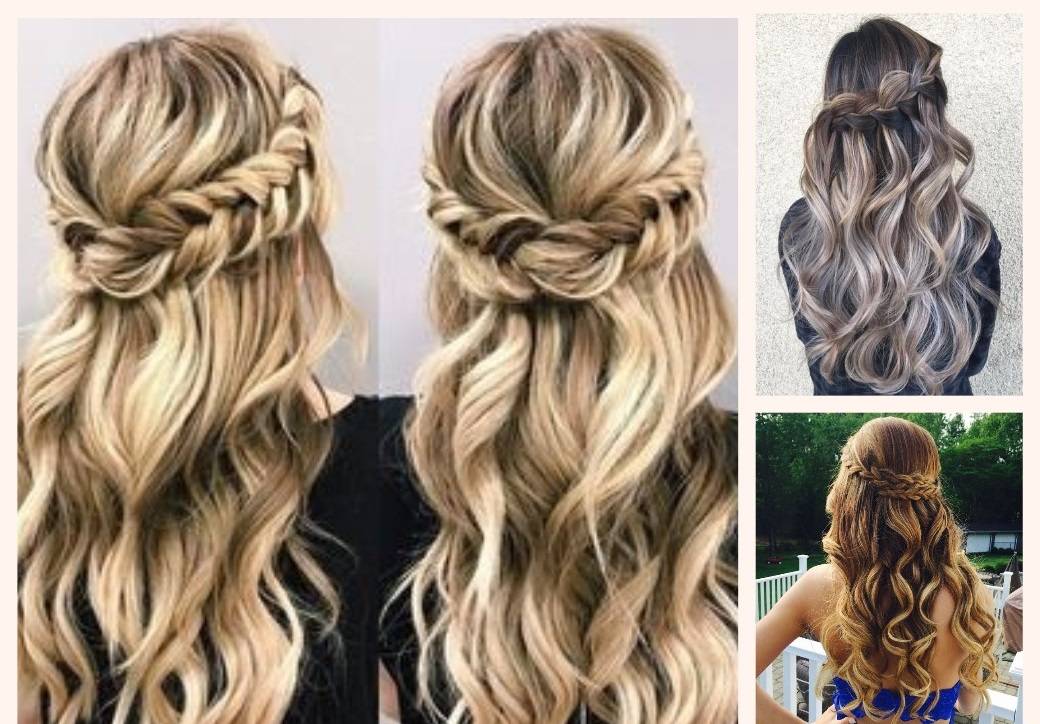 A hairstyle with a beautiful name "waterfall" looks like a water stream - in it, hair is woven into weaving, in which a part of the curls freely falls down like jets of water. This styling looks very beautiful, suitable for any occasion and at the same time such a hairstyle is easy to braid yourself.With "waterfall" you can use any hair extensions you like from permanent to Clip-ins. You can use long strands to make your look fantastic and make your hair full and voluminous. If you decide to make a permanent extension such as Micro Link, Hot Fusion or Sew-ins ( wefts) and Tapes, you will stay gorgeous and enjoy your new hair for a long time. With Pure Hair, you choose the best quality extensions from 100% human hairs collected from Russia. Russian hair is the golden mark in the hair extensions market so no doubt that your hairstyle for such an important day will be perfect and mainly natural. 
   You can also use Clip-in hair extensions. This type of extensions opens great horizons in front of you. The service life of our strands is not limited. It means for any high date in your life, you can easily turn into a real beauty. Besides, it will take you only some minutes, just train for some time.
  If you do not have time and you want to stay a long-hair lady for more than one evening, use Tape human hair extensions. The procedure should be done in a salon, but it takes only an hour and a half. 
   You should not worry about how to choose the hair yourself, and we make it with you. We will define the optimal volume and length to feel your native hair well. Also, we will help with the color and advice from 300 highlights and shades.For the same look as in front picture you can use Tapes color N 140.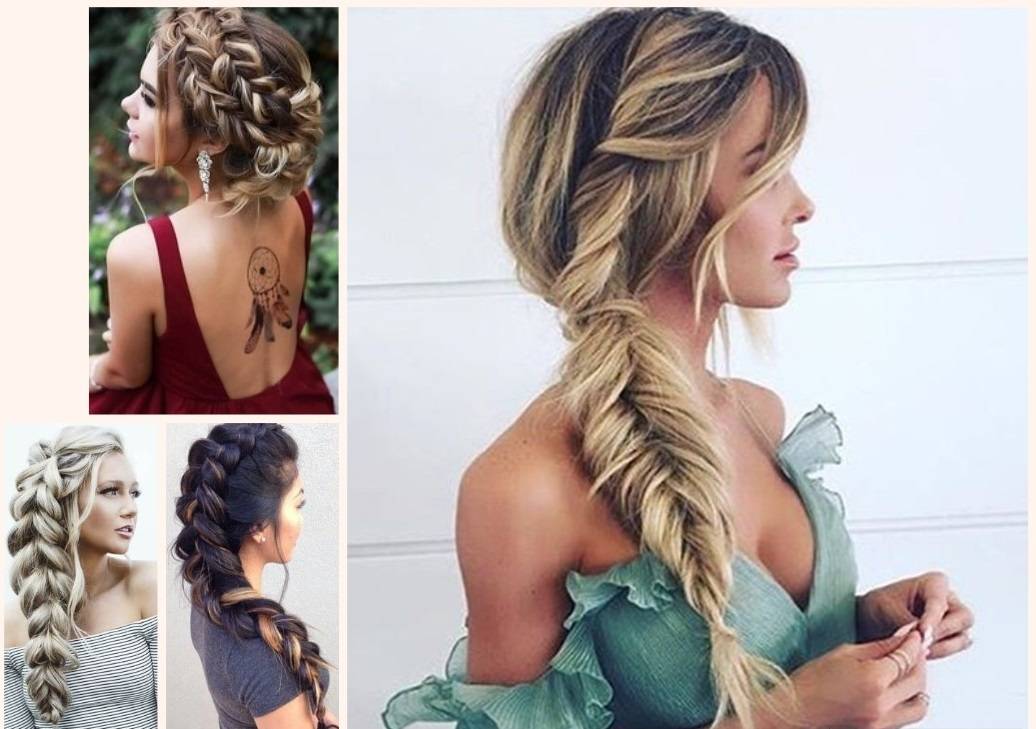 On long hair, you can try a variety of types of weaving. Today, the hairdresser's area is very developed, and there is a variety of weaving. One of ultra-trendy is a 3D braid, or French hair weaving. 3D braids look dazzling on a voluminous long hair. This type of hairstyle emphasizes the solemnity of the event. For front girl we used color Ombre 6/DB4. 
    For 3D braids it better to use Micro Links or Hot Fusion hair extensions because of their most natural and invisible effect. Also, you can try weft hair extensions or other words Sew-ins. Pure Hair produced the unique handmade weft which is very thin and absolutely discreet whatever hairstyle you plan to do. We also have a long weft for your comfort as the hairstylist can cut it any pieces you need and have enough material for creative ideas.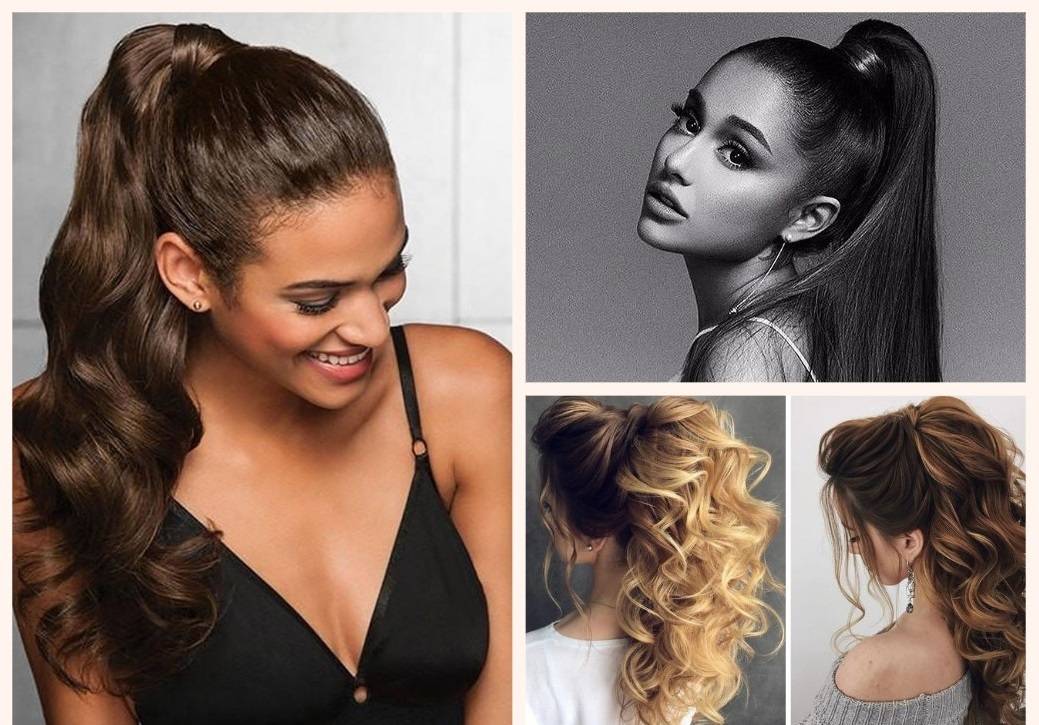 With long shiny ponytail hair extensions, you can make a lot of hairstyles. And it is elementary to do. From classic sleek straight and a long tail to curly and voluminous. You can choose a high tail or low and put it on a shoulder. Anyway, you will look charming and very feminine. Just think about it! You can use it many times during your life, and you will always be on top. You can use any structure you want curly or wavy, straight and extra-long. Do not doubt it will be shiny and smooth. We make our extensions from 100 % human russian hair that is why the hair is so soft and silky. Besides, you can do any styling you want. Curl it or straighten easy! Russian hair is so obedient and stays attractive for a long period. For front picture girl we used color N6.
How to dance the whole evening and keep the hairstyle?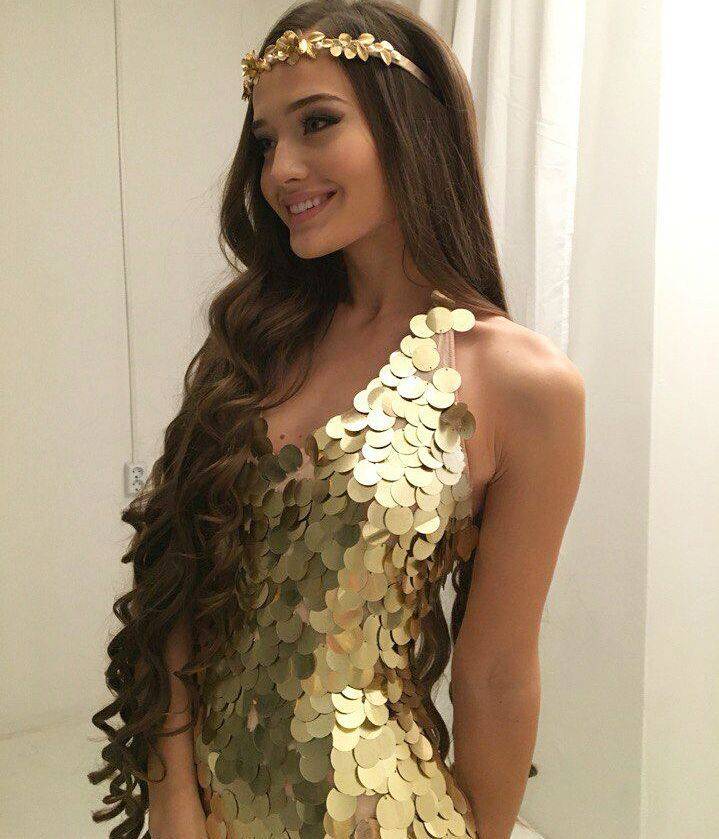 Here are the little tips for the future prom Queen: 
1. Do not wear clothes that are removed through the head when you go to salon. 
2. It is necessary to touch the hairstyle with your hands as rarely as possible during the celebration. 
3. You should not make too sharp movements, especially during the dance. So be careful If you want to rock the dancefloor.
4. You should not fill the entire hairstyle with a huge amount of varnish.
5. It is better if each curl will be fixed separately, this hairstyle will be much easier to correct. 
6. Take in a clutch not only lipstick and powder but also some barrettes and hairpins just in case to fix the hair. 
   Dear graduates now you are ready for the never-to-be-forgotten prom! Shine and enjoy every minute of the evening? And remember, you are irresistible young and beautiful!