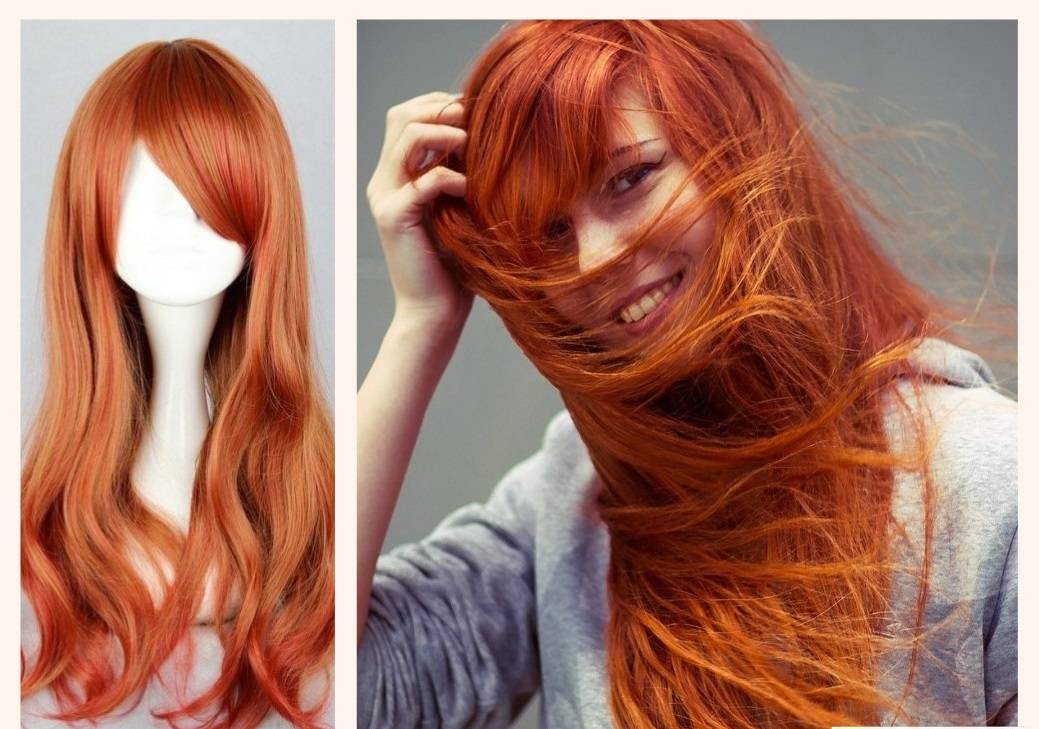 Wig in the history of fashion arises almost immediately with the advent of civilization. The first known images of wigs belong to the end of the III dynasty of ancient Egypt. Egyptian men and women considered wigs an essential part of their wardrobe. Wearing a wig signaled a person's rank in Egyptian society. The base of an Egyptian wig was a fiber-netting skullcap, with strands of human hair, wool, flax, palm fibers, felt, or other materials attached. The wig hair often stuck straight out from the skullcap, creating large, full wigs that offered wearers protection from the heat of the sun. Most often, wigs were black but also other colors. Queen Nefertiti, who lived during the fourteenth century b.c.e., was known for wearing dark blue wigs, and festive wigs were sometimes gilded, or thinly coated in gold. 
    It is hard not to mention the French wig era. Marie Antoinette (1755 - 1793), the last queen of France (later there were empresses), is more often remembered by hairdressers by any other historical personage. And no wonder, because so high (up to one meter) and so heavy (there were cases when the weight of the jewelry in her hair exceeded the body weight of their mistress) was simply not known ever. In addition to curls and rollers of hair, in the days of Marie-Antoinette, hairstyles were decorated not only with ribbons, feathers, pearls, and jewels, but also with fresh flowers (water tanks were fixed in the carcass), and sometimes with whole compositions with natural fruits.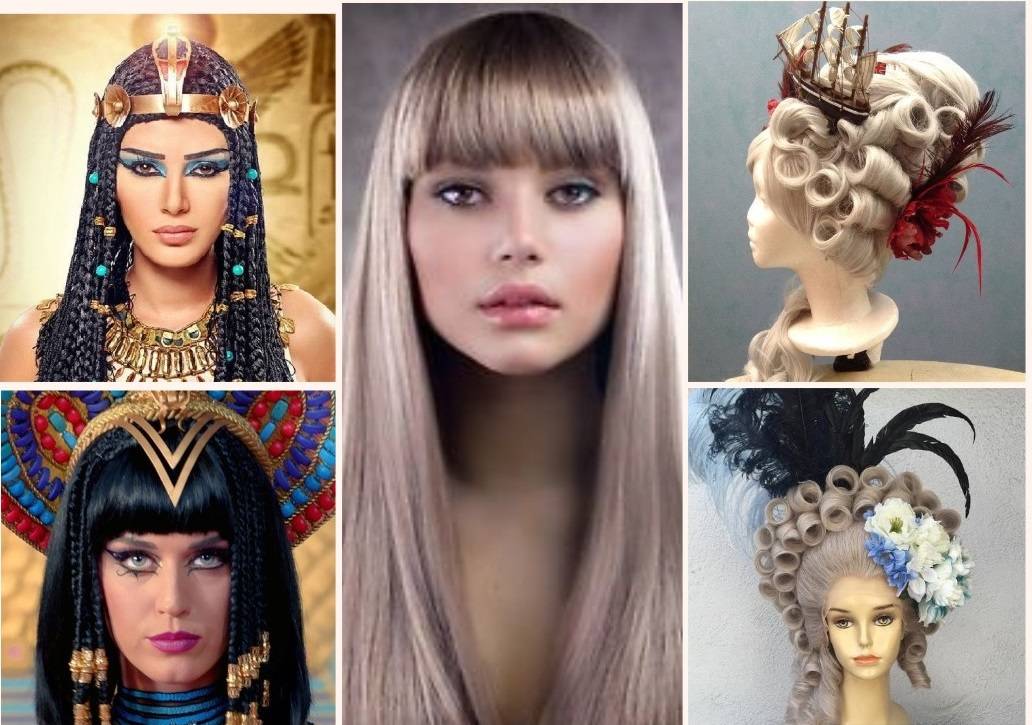 Unlike history, the main goal of a modern wig is to hide the fact that you are wearing a wig! Wig-making is the most difficult almost an engineering product. Making a quality wig is the pinnacle of the craft. This process is very laborious and time-consuming. Wigs for everyday wear should be as light and breathable as possible, and also look natural, they should fit in the size and shape of the head.The design of the wig consists of a base (monture) and hairline. Depending on the base, the hair can be fixed by tambulation (manually), tress (by machine) or a combination of technology (the combination of the first two). 
Hair is attached to the base by several methods:
- Tambulation - one or several strands are manually attached to the base on a single, one-and-a-half or double knot. This method allows you to simulate the natural growth and thickness of the hair. This is especially valuable at the front edge hairline (it is possible to open the forehead) and along the line of the parting. 
- Tresses - rows are woven according to a certain system of hair. Long ribbons are stitched to the base. Tress create the necessary volume and thickness and maintain a given direction of "growth" of hair. In the manufacture of more budget wigs used "lightweight" tresses, they are as thin as possible to avoid excessive density. 
 - Combined technology - when in one wig both methods of hair fixing are combined. As a rule, the techniques are combined as follows: tambing is used on the anterior marginal line of hair growth and in the parietal or crown region, and tresses are attached in the temporal and occipital zone. This combination ensures a balance of price, quality, and naturalness. 
   Monture is a wig base. This is a multi-componentproduct. Its design combines materials of different density, texture andelasticity. All materials must be breathable and hypoallergenic. It depends onthe design of the model that the wig will be comfortable and practical duringusing, whether it is suitable for everyday use.
   The materials that are used in monture creation, inthe future will determine the comfort of the wig and the method of attachinghair to the base, and the final cost of the entire product.
- Monofilament - soft, elastic cellular material, itallows you to fix the hair by hand, which imitates the natural growth andthickness of the hair. It seems as if the hair grows out of the scalp. As arule, monofilament is used in the parietal zone and allows you to set anyparting.
- Lace Front or Super Front - a type of mesh,invisible and almost transparent. It is used on the front edge hairline to openthe forehead. It remains completely invisible even at close range. Hair to sucha grid is also attached manually and simulates the natural growth of hair, andalso allows you to recreate the transition from rarely growing hair in theforehead to a thicker in the parietal zone.
- Nylon tulle - used in the parietal area as a carcassfor the whole structure. Tresses are sewn on tulle.
- Stretch mesh - usually used in the temporal andoccipital region and provides a comfortable shrink cap (wig base) in the shapeof the head. It allows hair fixing using the tumbing method, and you can alsoattach tresses to it.
- Stretch-fabric strips - soft elastic fabric, towhich the tresses are attached. Provides shrinkage of the head in the shape ofthe head and air circulation.
   All of the above materials are used in differentcombinations. The combination is mainly determined by the method by which thehair is attached to the base. The combination of many factors ultimately determinesthe price of the product.
   Pure Hairmanufactures a high-quality wig from natural hair using the combinedtechnology. The 10 cm × 10 cm parietal part of this combination wig is made byhand and imitates hair growth directly from the scalp. We make wigs ofuniversal size based on a stretching fitter (wig cap) so that the wig fitsperfectly to any head. Pure  Hair wig's service life is unlimited. Strands willlook attractive and will not lose its shine even after everyday use.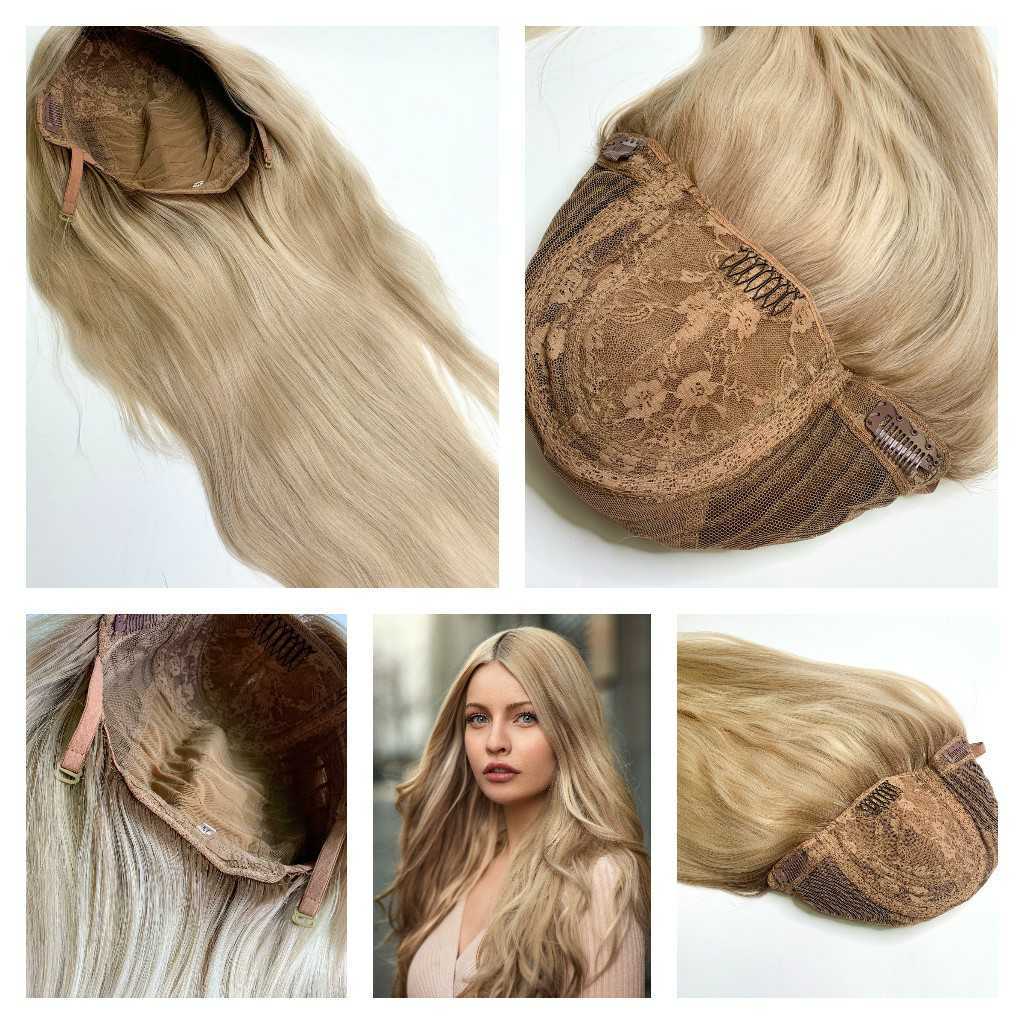 Wig for people who has hair problems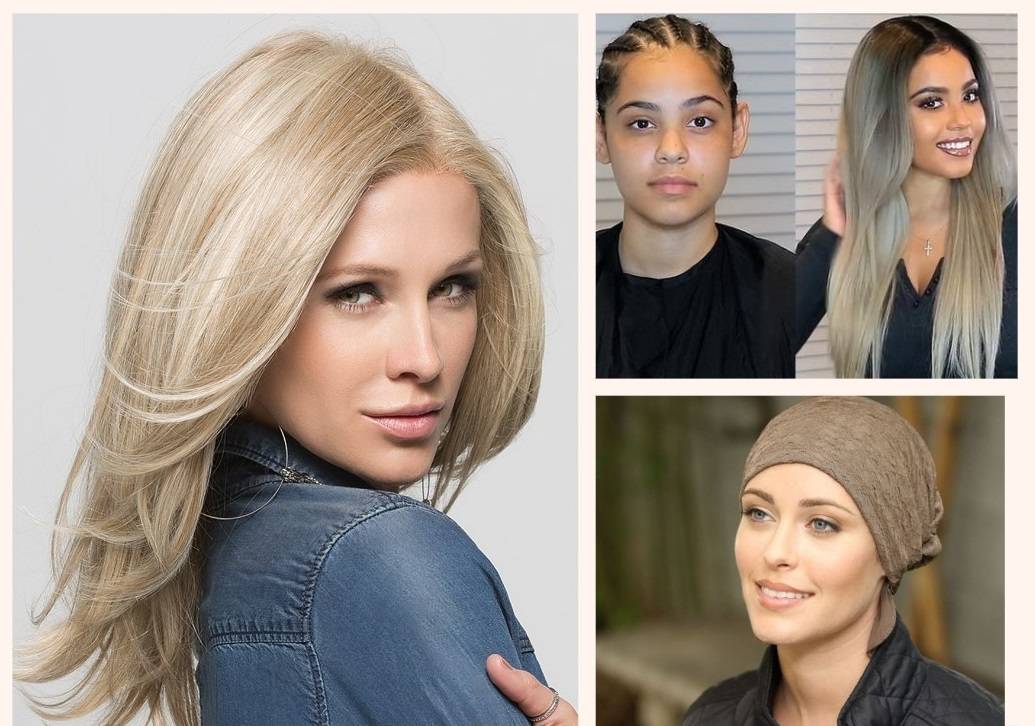 If you are desperate and have lost faith in the beauty of your hair, we can give you a feeling of hair satisfaction back. Let your life shine finally bright colors! We understand the value of this product, and our engineers have developed a truly comfortable breathable and lightweight wig. Our goal is to help people with hair problems and who are medically forced to wear wigs. Pure Hair wigs are designed for everyday wear. We made sure you look great, feel comfortable, and more confident. 
   We use only 100 % human hair, it means you will have wonderful hairstyle every day. Super soft, smooth, and silky quality of our strands will not leave anyone indifferent. We are sure you will smile your mirror reflection again! What about fancy Ombre or Balayage for you? We can choose and create your individual wig with shades and highlights you always dreamed about. Decide what color is yours from 22 natural shades, dark or light Ombre, any rainbow color for you for any choice and any mood.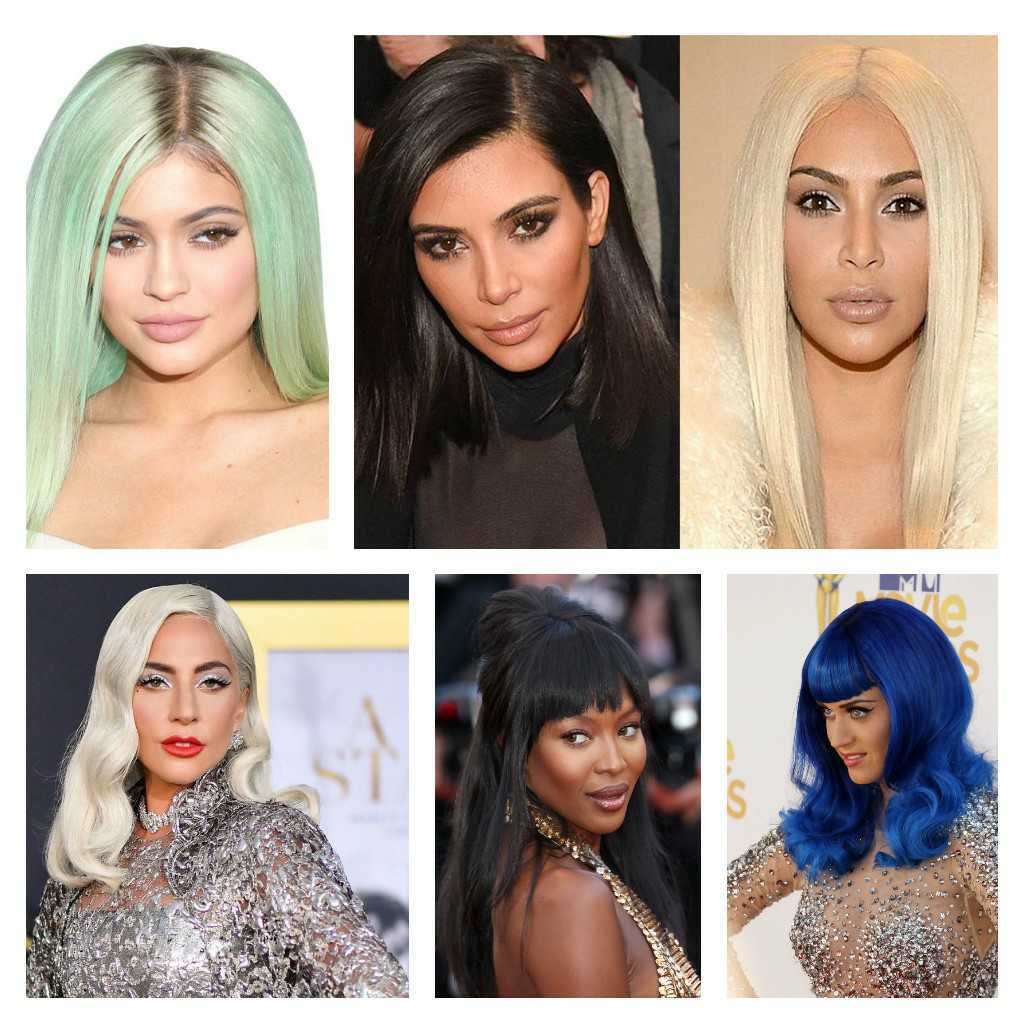 For everyone who cannot imagine their life without frequent image and hairstyles changes. For those who has every day as a non-stop change of scenery in the theater. For everyone who is trying to save native hair but has to use hot hairstyle tools, and fixing sprays very often. We can offer wigs of different shades and colors, different hair texture: curly and straight, wavy and sleek. You can curl our hair and straighten, dye and stay calm they will be still silky and good-looking. Pure Hair can make any wig for any wish! We will manufacture this product, especially for you and deliver it in 2-3 weeks from Russia for free. 
   Do not be afraid to be different and mysterious. Change your images and excite the consciousness of your fans. Be confident in your attractiveness and do not shy to be yourself. Your beauty is in your hands!